Synth-pop duo Moonray debuts their single "No Stranger to Love" as part of a string of new releases to prime fans for their EP, Honeymoon, expected February 2020. "No Stranger to Love" falls in line with the rest of the group's tracks, pairing cheerful, uplifting synth and quick-tempo drums with positive, sentimental lyrics.
Barbie and Jonray Higginbotham formed the group nearly two years ago, inspired by artists such as Madonna, Prince, and Depeche Mode to create an 80's vibe mixed with electric guitar and duo vocals.
The two have been busy working on their first album, Digital Moon, as well as operating Kingdom Sound, their personal studio, in Austin, TX. In an interview last month with Ascribe Magazine, the newlyweds explained, "Under our studio, we are working with "The Dancehall Tapes" recording Texas musicians; Hal Ketchum, Bob Schneider amongst others, in Old Texas Dancehall settings. [We're also working on] local project Lion Throne, a reggae rock band from San Antonio. We love bringing musical projects to life and helping musicians fulfill their dreams."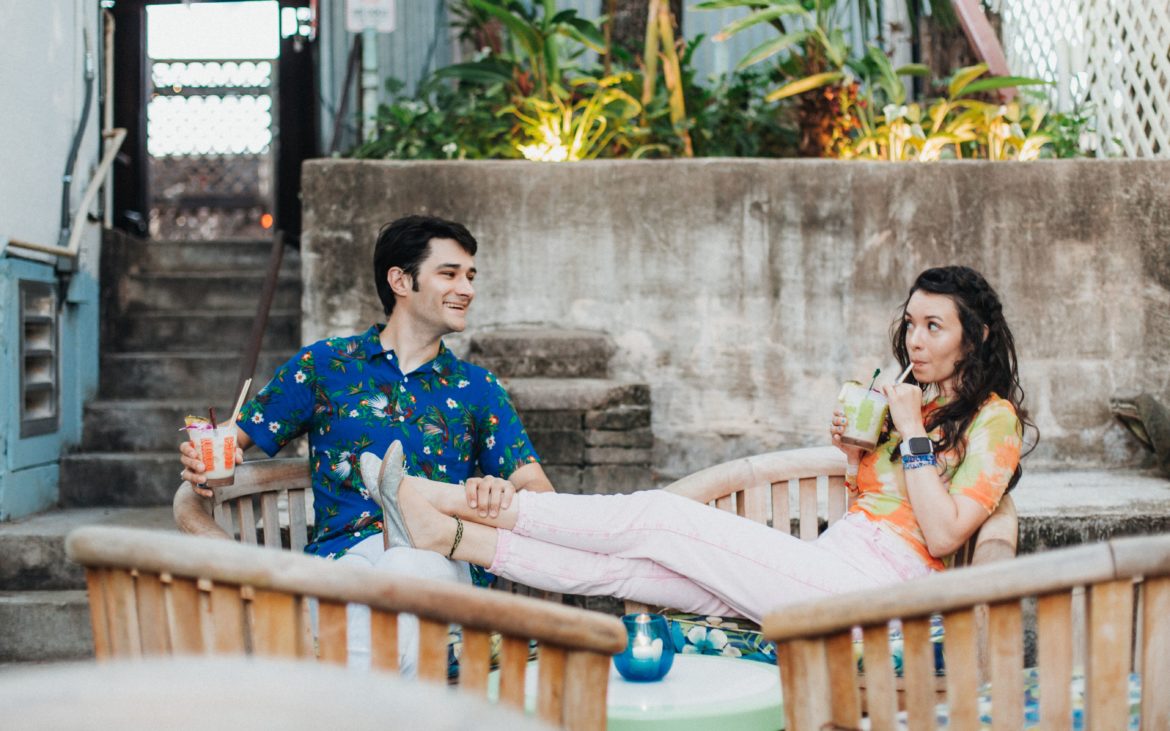 There's no question this power couple has made their life all about music. That dedication flows both ways as they pour their relationship back into their tracks. "Love seeps into everything we do, like 100% pure grade maple Canadian syrup." Moonray released their single, "Come Away" on their wedding day at the exact time of their ceremony. The new single, "No Stranger to Love," falls in line with this trend, and serves as a testament to the strength of their relationship and how it has helped them grow even in difficult times. Listeners can hear this in the chorus: "I can't get myself together/I can't let you go/In the night, we're no strangers to love."
The track incites wistful thoughts of sunny beach days, or at least palm trees strung with multi-colored lights. Enjoy it on Spotify, SoundCloud, or wherever you stream your music.