After a decade long hiatus came to an end last year, sisters Aly & AJ are continuing to show the world how much they've grown with their latest single, "Church." Released on Friday, March 29th, the duo gave us a glimpse at what is to come from them in 2019. Infectious and powerful, "Church" picks up where their 2018 album titled Ten Years left off, showing the evolution that the sisters have made since their Disney Channel debut in their youth.

Aly & AJ reveal their most authentic selves on "Church" as they accept their faults and prepare for personal restoration, tucking their signature flair for romance and heartbreak on a shelf. Bright and upbeat, the track features twinkling synth patterns and powerful vocal harmonies that draw you in and keep you yearning for more.

"For all the times I can't reverse, for all the places where it hurts/ I need a little church."
"Church" is the first single to be released from the duo's upcoming EP Sanctuary. The newest effort sees the two touch on themes that push the boundaries of pop, moving past break-ups and focusing on stories of identity, self-reflection and social consciousness. "Music has been like therapy for us, and we wanted to let our fans know that we're not just going to write music that deals with relationships. It is our duty to write some songs that we felt were socially conscious," Aly adds.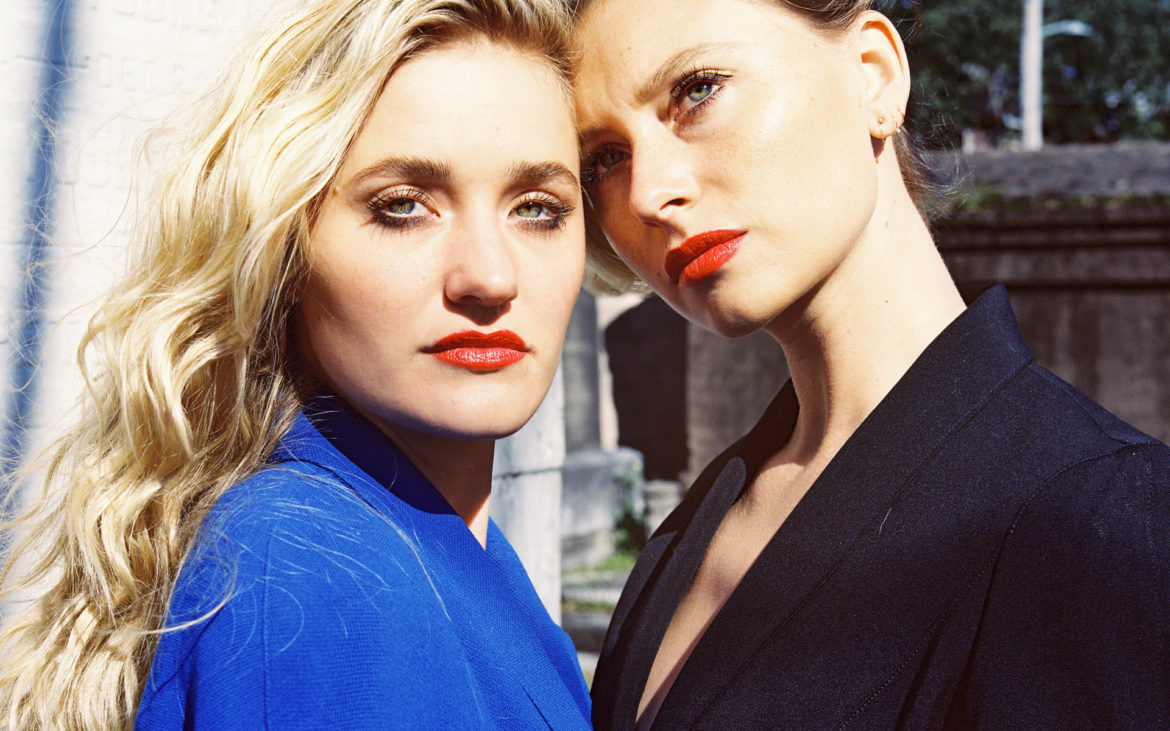 "Church" touches on the aftermath you face after you've lost your way, dealing with the consequences of your lackluster decision-making. Picking up the pieces after you've been in a bad way isn't easy, but there's such hope in knowing that you will be reborn, and that's what "Church" can remind you.
To correspond with the Sanctuary EP, Aly & AJ have set up a full US tour run for this summer. For The Sanctuary Tour the sisters are teaming up with The Trevor Project, the leading national organization providing crisis intervention and suicide prevention services to LGBTQ young people, by bringing donation bins and awareness booths to every tour date.
Growing up in the spotlight, the duo also had their own story to tell. "Depression had held us hostage for so many years and this felt like our time to talk about it," notes AJ, and with that they wanted to give back to fans who also struggled with these issues.
With "Church" bringing us just a glimpse of what is to come from the dynamic, sister-duo, be sure to catch them on one of their Sanctuary Tour dates (you can find the dates to that below). You can keep up with Aly & AJ via their Facebook, Instagram, and Twitter.