There are many talented musicians out there that have oodles of music rolling around in their brains.  The skill of getting that music recorded and out into the world is much harder.  One artist that has this down is our friend Chris and his moniker Me As We.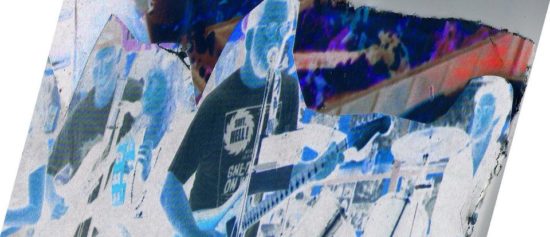 The songwriter from Missouri has been writing songs and playing in bands since he was a teenager over 30 years ago.  Chris is able to play a multitude of instruments in a multitude of styles and genres.  The Me As We project is a collective of all the different music that he is able to produce whether with a band or as a one man show.  
On the Me As We ReverbNation page there are over 200 fully produced songs!  There is some funk heavy 80's electro pop like on "Partytime" with a groove to make you move and female vocals with a new wave edge.  There is 60's tinged rock n' roll on "Don't Say Goodbye" with its winding guitars over a melodic bass beat that quiets the mind.  The future of music is featured as well on "One" with its big electro beats and se glitch taking that relaxed mind and warping it to a new level.  Then there is "Who's In My Shack" which somehow combines seemingly every popular musical genre into on track.  Sounds come at you from all angles and you are not sure where this one will take you.  It will be a fun ride though.  
There is more and more on the way including a musical and another album with lyricist Gontani Tatsuya from Japan.  Keep an eye on what Me As We has in store at: https://www.reverbnation.com/measwe